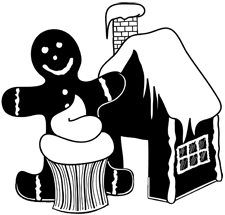 I am always happiest when I am making things, but there is only so much artwork you can give to friends and family or display in your own home, so I have been creating more & more edible artwork in recent years. As long as they are well-documented for posterity in photos and video, why not make delicious & fun creations that are meant to be consumed by an appreciative audience?
Cakes and cupcakes are obvious categories, but there are some like the Edible iPhone, cookies or gingerbread sculptures that don't quite fit, hence the general category Edible Art
I've been making fun decorated cakes ever since I've learned how to bake! More recent cakes are here by tag Cakes, but there are also more here: Cakes up to 2001
Sculpted chocolate, fondant and frosting can melt in the heat, but cookies last longer, especially in summer, plus they are easy portions!
Several designs for clever Cupcakes
Assorted Gingerbread Creations
See my Ghoulish Gingerbread Haunted House that took 3 years to design & construct, and play the "Spot 13 Spooky Stories" game!
The Giant Gingerbread Holiday House is what happened when the ghouls redecorated for Christmas!
Giant Gingerbread House Demolition! (2012) After 50 hours of construction and 20 hours of redecorating, it needed to go out in a blaze of glory!
Gingerbread English Thatched Cottage that received an Honorable Mention in the Good Housekeeping Gingerbread House Contest for 2000