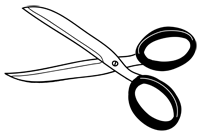 Lately my projects have been extensively remodeling my first home, landscaping, and other crafty items, such as painting accessories teal. Heehee!

Project Weekends with Dad
New Kitchen & Whole-House Flooring
Patio Wetbar Project
Garden Waterfall Project
Wetbar Dragon Faucet
However I also have a wide range of creative interests that I documented in earlier days of the World Wide Web:

I can also do calligraphy, drawing, painting, you name it…
See some other artwork here






I have made many varieties of notecards as gifts for friends
(some are for sale on Zazzle.com)






I won the Sacramento Design-An-Ad contest twice…
Once I even got first place!






These are samples of some of the older graphics
work I've done with my computer




For awhile I was Promotions Consultant at the Century Complex movie theatres in Sacramento, California. Here you can see a few of my past film promotions:


Addams Family Values (1993)


The Lion King (1994)


Star Trek Generations (1994)


Batman Forever (1995)


Pocahontas (1995)


Toy Story (1995)


The Hunchback of Notre Dame (1996)


Star Trek First Contact (1996)


The Lost World: Jurassic Park (1997)


Star Trek Insurrection (1998)

and others including Free Willy 2, Mission: Impossible, Batman & Robin, the Academy Awards, Godzilla, Mulan, and the X-Files…