When I finally did see the movie Frozen, I loved it, definitely identifying with Elsa in more ways than just appearance and color preference, and immediately announced I would make BOTH outfits, Elsa's coronation dress and her magical ice ensemble! You can read the full details of construction on this separate page:
Making Queen Elsa of Arendelle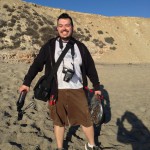 All of that work was done on evenings and weekends so it took me about 3 weeks to get everything done by mid-February…and sadly because I spent the holiday weekend celebrating family birthdays, I missed the Frozen Sing Along theatre shows by days so I had nowhere to wear my new creation!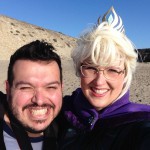 *sigh* …so my friend Jerry graciously consented to be photographer, and we had our own sing along with the soundtrack on the drive both ways, more singing than a movie would have allowed us to do! We decided since any snow was too far a drive, after photos at my house we would try the beach instead. The full gallery is below, with sand instead of snow and Northern California's answer to Norwegian fjords! 🙂
Elsa begins to sing…
…a kingdom of isolation, and it looks like I'm the queen…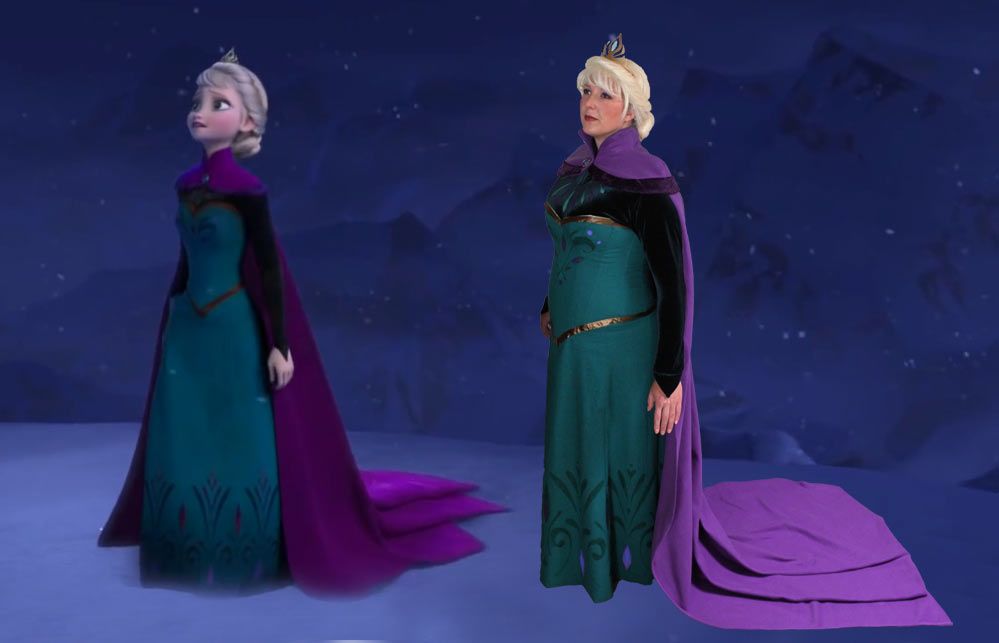 Let it go…

Let it go…

…no right, no wrong, no rules for me…I'm free!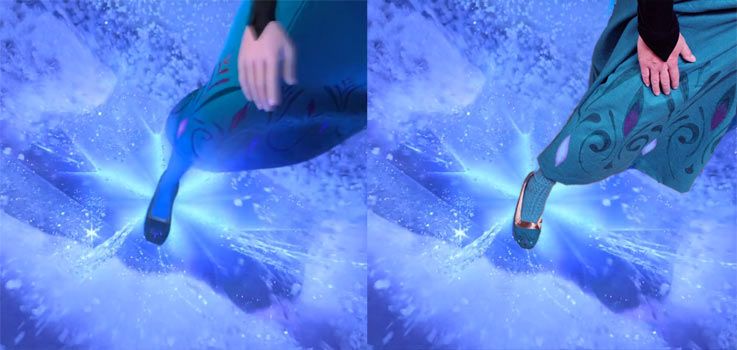 Let it go…let it go…
I am one with the wind and sky…
Let it go…Let it go…You'll never see me cry!
I'm never going back, the past is in the past!
…but I can't finish the song until I finish the ice dress. Keep scrolling for the rest of these photos, and see here for Elsa the Snow Queen! 🙂
Of course once the ice dress was done, I couldn't resist singing Let It Go in both dresses, so I've put together a video! 🙂