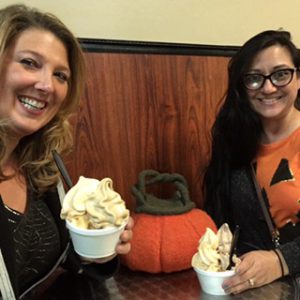 My dear friend Natasha and I have kept up our Annual Halloween Shopping Weekend tradition for over 15 years now…wow! This year we crammed almost all our regular favorite stores, plus all day Saturday was wedding dress shopping and a bridal fair on Sunday afternoon, and she will be my matron of honor! We were so busy shopping, catching up, and planning, and I had my car so tightly packed with breakables, that I didn't take my usual Halloween Haul photos, but here are a few for fun…
Click to see even more shopping photos!

Cost Plus was mostly skeletons of all sorts, cool Dia de los Muertos items, and crafty designs, so I'm sure glad I bought their entire Haunted Hollywood collection last year!
Party City always goes all out for Halloween!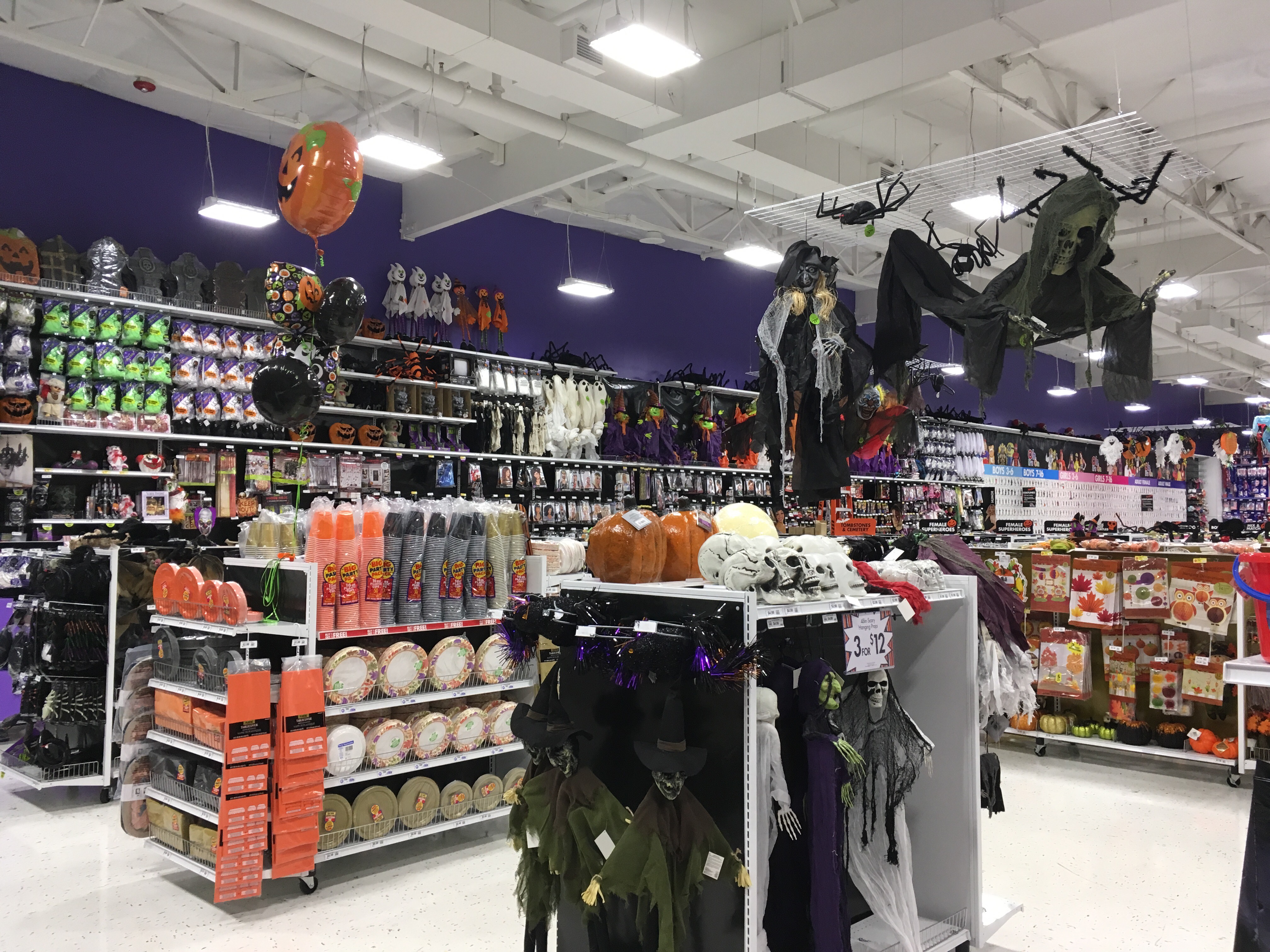 Some fun vintage bulb signage in the 2017 Joann Fabrics Halloween collection…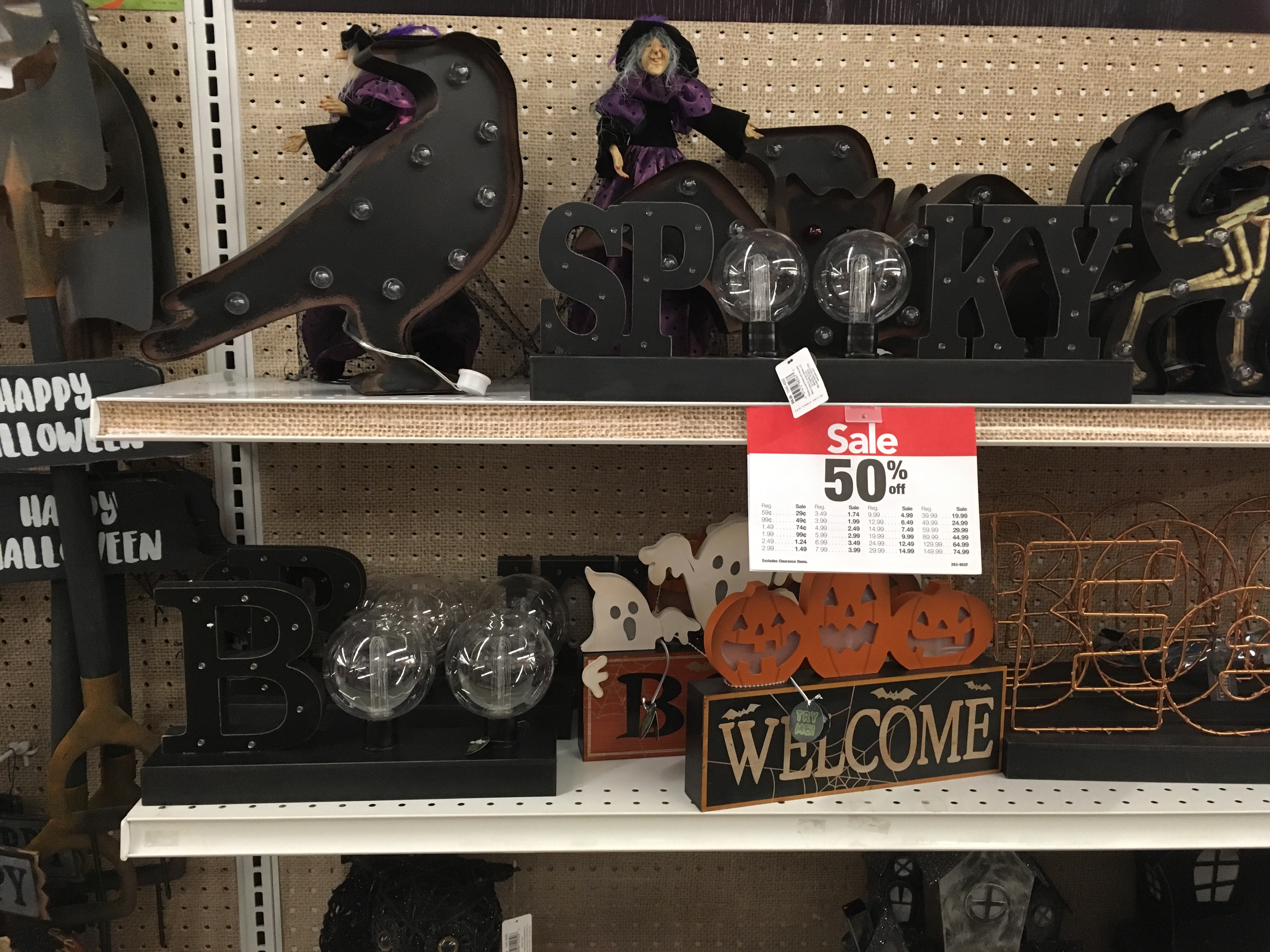 I already had a couple metal candle lanterns, but when I saw all these with the gorgeous copper-gold finish plus all the filigree, I decided these would be my wedding centerpieces plus be used as classy backyard lighting for Haunted Hollywood this year! Now to get a bunch of LED pillar candles for inside… 😉
The cutest mini pumpkin floral picks were on sale at Hobby Lobby, so I was assembling an assortment for Scary Jerry…
The Roseville 99cent store always has great Halloween items, like this spider bowl that I think I can hack into a reflective sconce!
One of my favorite new items from the 2017 Target Halloween collection…I now have a set of 6! 🙂